site graphics

---
site resources

---
shrines and fanpages
---
writing

---
vocaloid translyrics

---
why neocities?

---
---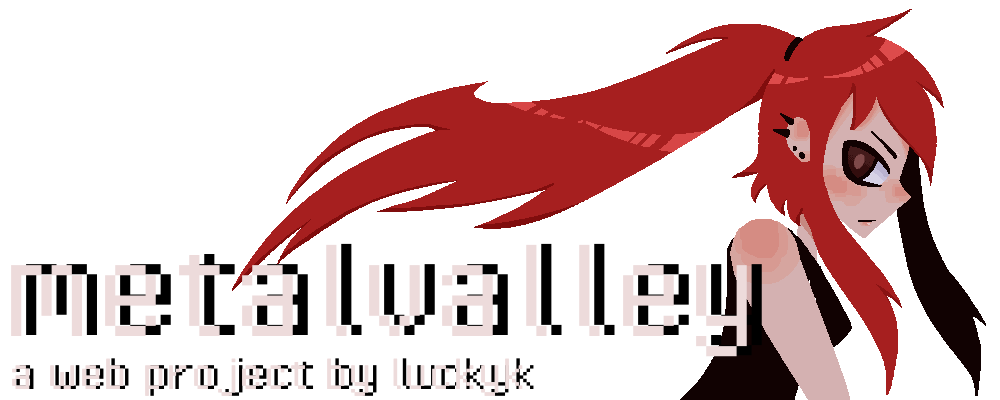 my name is...well, just call me lucky.
this is where i go to practice coding, let off steam, and share my creative work.
there's a lot to see, so click on one of the menu or sidebar links and explore!
metalvalley © LuckyK 2020–2022. All rights reserved. Best viewed on desktop.